Written by Dean Kirkpatrick
Sunday, 02 October 2016 20:51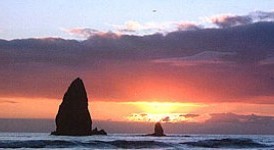 Camp Magruder
Annual Family Outing
Nov 11-13
Camp Magruder is our annual family outing. All family members are invited. We stay in cabins with heat, bathrooms, and showers. All the cooking is done for us, all we have to do is help set up, eat, help clean up and have a lot of fun. It is a short walk to the ocean, and the beauty of our coast.
We also like to use this event to invite Webelos and their families to join us and get to meet our families before that important time of crossing over into Boy Scouts.
We will meet at Camp Magruder starting at 4:00pm on Friday and leave by approximately 11:00 on Sunday.
I hope to see you all there! Troop 799
Contact info:
Dean Kirkpatrick 503-329-1050
This e-mail address is being protected from spambots. You need JavaScript enabled to view it
Last Updated on Friday, 14 October 2016 17:27
Sir Robert Baden-Powell Quotes
"There is no teaching to compare with example."